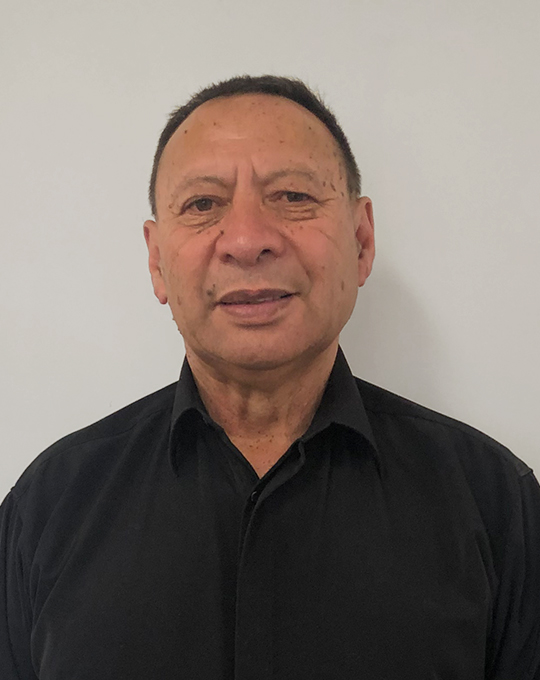 My role is to guide students and staff through cultural protocols, and I work closely with whanau and the community to improve social wellbeing for all. I also help out as the kaumatua at our marae and try to attend as many events as I can where a kaumatua is needed. I believe there's no substitute for gaining knowledge from your elders.
I'm extremely passionate about empowering people to develop their potential and have devoted more than 20 years of my life to this work. My time in the Navy taught me that through self-discipline and personal growth everybody has the ability to achieve. I don't think you can put a price on that – to see someone succeed is absolutely priceless.
Born in Kawakawa in 1952, my iwi affiliations are Ngāpuhi/Whakatohea/Tuhoe. I've done lots of different things over the years – worked as a slaughter man and meat inspector at the Moerewa freezing works, had a handyman business, a painting business, and taught computing with Te Wananga o Aotearoa.
I've studied Te Reo Maori from beginners up to Level 7 and am looking forward to helping Te Reo Maori flourish within the Solomon Group. I'm keen to help whoever is interested grow their Te Reo Maori!